It's definitely cut down on appointments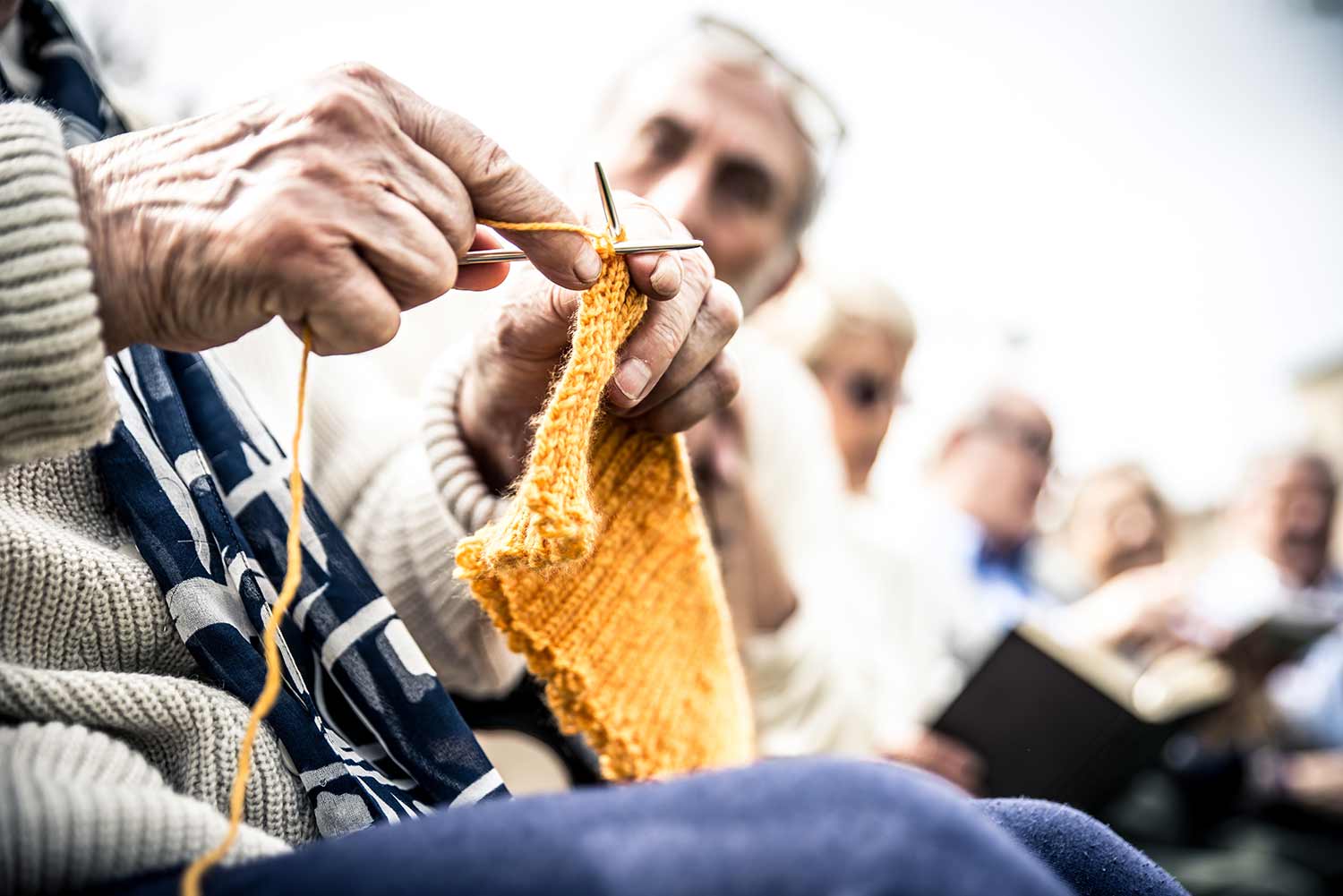 Tong Medical Practice is one of the GP practices in Bradford working with Altogether Better to change the way it works and how it supports its patients by developing a model of collaborative practice. Health champions gift their time to the practice, working with practice staff to improve services and to offer additional activities and support. Improving health and wellbeing and providing social support makes people's lives better and frees up demand on health services.
Local health champion Shirley Carlin has been a patient at the practice since she was a child. "Now I'm 66, so you can understand that I'm quite attached to the practice. They have helped me and it's good to pass that on."
The champions run a popular coffee morning in the practice building and they have connected with a local group for people with visual impairment, who have joined them for coffee and plan to hold day trips together. The connections made at the coffee morning can be transformative. Judith Patten, who is the practice lead for the work, says, "The very first week, two gentlemen who came to the coffee morning exchanged numbers. They are both widowers, and they live just around the corner from each other but hadn't met before. They keep in touch now and so, straightaway, that felt like a success – a new friendship formed."
One of the champions, Erika Sarsfield, feels the Altogether Better work has completely changed her own life. After leaving a 34-year marriage, her confidence was low. She enjoyed the initial champions' workshops and made good new friends, but it was having the opportunity to take part in a bereavement support course that really changed things for her. "I'd worked in an office all my life and I've ended up changing careers – it's taken me to end-of-life home care. It's something I would never have thought I could do, but I absolutely love it. I'm just a completely different person now, and if it hadn't been for the health champions, I probably would still be doing what I was doing. It gave me the confidence. As much as I can give to the Altogether Better work, I will. It's such a worthwhile thing to do, I think it's amazing."
In addition to the coffee morning, the champions lead a weekly walk, assist with clinics and run arts and crafts activities with children in the waiting room.
All the champions' activity is having a positive impact on the practice and the wellbeing of its patients. Judith says, "It's definitely cut down on appointments. We can see it – you see a patient somewhere, like at a coffee morning, and you think, oh, they haven't been in for an appointment recently." Reducing unnecessary GP appointments by providing social support is a clear aim for the practice, but Judith sees other benefits too. "Sometimes we get to know patients better than we would do otherwise, so we know when things aren't quite right with them. Where they might not come in and book an appointment, we might see them at a coffee morning, pick up on problems and get someone to see them." Senior partner, Dr Angela Moulson, agrees, saying that, "work like this can make a tremendous difference to people's lives and the real-life stories we've seen are so powerful".
These interactions and opportunities for connection add to the broad range of services available at Tong and help it to be the 'one-stop shop' for health that it aspires to be. The willingness of the practice team and the champions to collaborate on the things that are important to them is already transforming local people's lives.